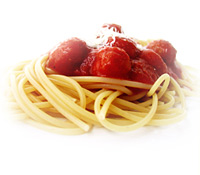 Lunch Menu
Call (608)782-0886 to set up your catered lunch.
Something For Everyone
(Beef, Chicken or Vegetarian)
(Turkey, Chicken or Vegetarian)
(Beef, Chicken, Shrimp, Vegetarian or Vegan)
(Ham, Turkey, Roast Beef, Vegetarian)
(with Breadstick)
Pasta
(Portobella Mushrooms, Onion, garlic)
(Onion, Mushroom, Spinach, Marinara)
(Garlic, Basil, fennel in a white wine cream sauce)
(Onion, Mushroom, Whole Grain Mustard, Garlic)
Salads
(spring mix salad, cucumbers, cherry tomatoes, croutons, frech and ranch dressing)
(sliced strawberries, candied walnuts, goat cheese, fat free raspberry vinaigrette)
(parmesan cheese, cherry tomatoes, chopped romaine, croutons, caeser dressing)
(spring mix, candied pears, crumbled gorgonzola cheese chopped pecans, raspberry or strawberry vinaigrette)
(orange slices, green onion, chopped pine nuts, goat cheese dressing)
(romaine, greek and feta dressing)
Prices are subject to 18% service charge and 5.5% sales tax.
All meals include three side dishes.

Print Menu